Global Health Advocates and STOPAIDS launched a new report series "Access Denied – What happens when Big Pharma is in the driver's seat". Check it out here.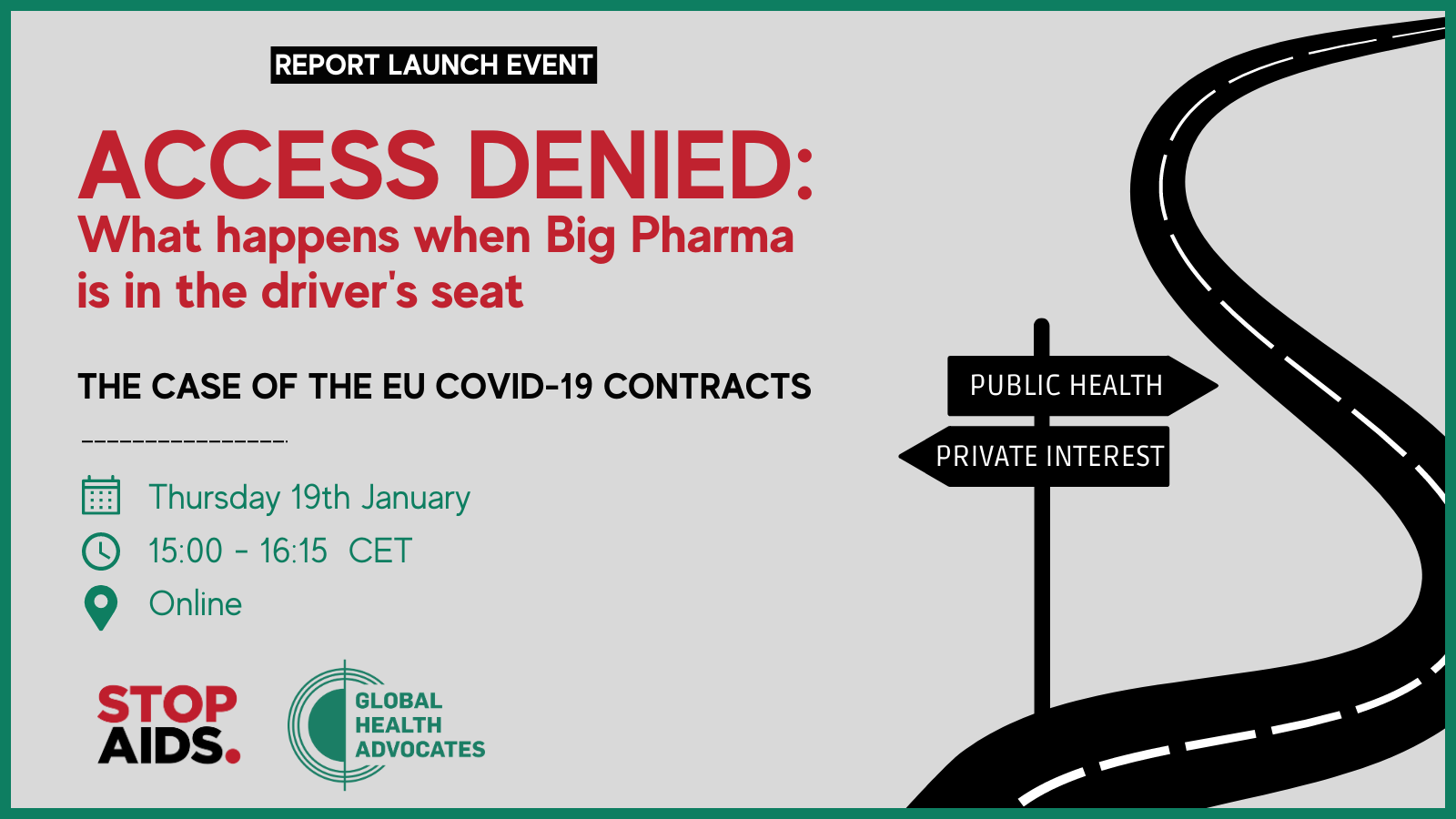 Comprising two reports, this series explores the role of pharmaceutical companies in steering the European Commission's (EC) response to COVID-19. The reports highlight the severe lack of transparency and imbalance in power in the relationship between the EU and Big Pharma. 
The first report provides an analysis of key events and decisions made by the EC regarding COVID-19 vaccine procurement and how this impeded global equitable access. A second report then takes a deep-dive into the contracts made between the EC and pharmaceutical companies, analysing legal tools that aided in obscuring transparency for the public. The series concludes with a set of key recommendations for how decision-makers can act with greater transparency, protecting both public health and democratic spaces. 
STOPAIDS and Global Health Advocates present their key findings and explore how our recommendations can be implemented in the coming year. We will hear from expert speakers including Marc Botenga (MEP), Dimitri Eynikel (EU Policy Officer, MSF Access Campaign) and Dr Olga Gurgula (Senior Lecturer in Intellectual Property Law, Brunel University).