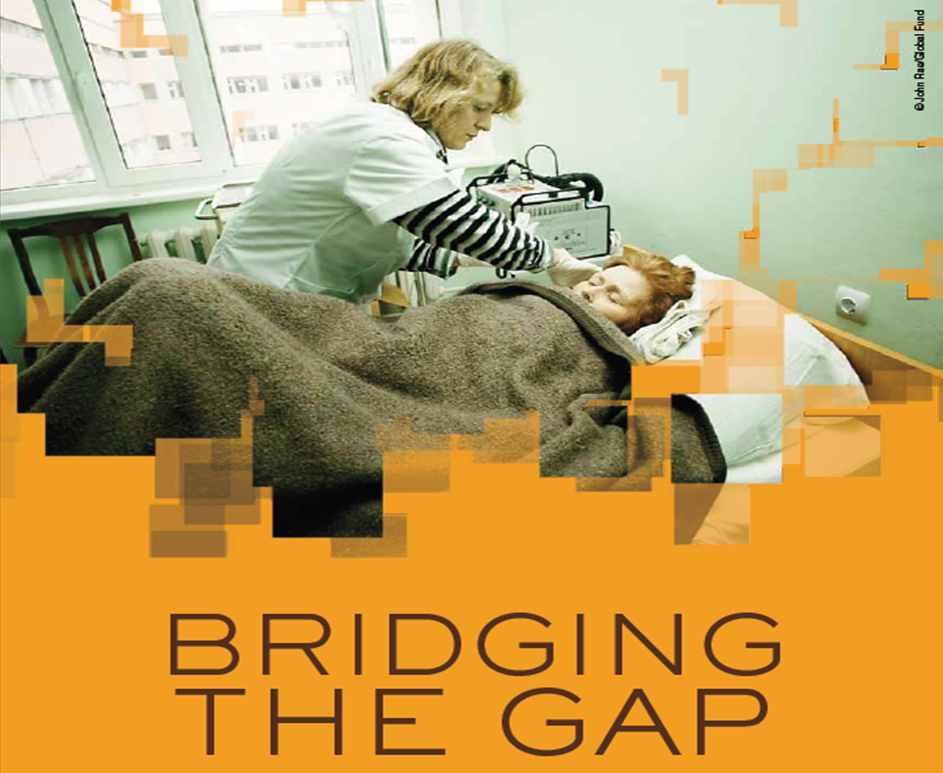 A report written by leading health organizations calls on the donor community to work collectively to address this challenge.
As the Global Fund to Fight AIDS, Tuberculosis and Malaria Board holds its 30thBoard Meeting in Geneva, health experts warn that projected reductions in funding for TB and HIV in Eastern Europe and Central Asia look set to leave the region with rising rates of HIV and drug-resistant TB.
European Union institutions and international donors cannot turn a blind eye to the TB and HIV epidemics occurring in the greater European Region. Health NGOs call on the European Commission to scale up its contribution to the Global Fund to €450 million for 2014-2016. They also call for the Global Fund to urgently re-evaluate its eligibility criteria and to scale up resources for world's region worst affected by drug-resistant rates of TB.
Historically, the Global Fund to Fight AIDS, TB and Malaria is the largest and most important international donor for TB and HIV in Eastern Europe andCentral Asia. The organisation has been the most effective funding body responding to the TB and HIV epidemics in the region. To date, programmes financed by the Global Fund have detected and treated more than 380,000 cases of TB, and at least 64,000 people living with HIV are currently receiving life-saving antiretroviral therapy (ART).
Tuberculosis remains a significant problem in the European region as 40,000 people continue to die from the disease every year. Rates of drug-resistant TB are on the rise, and the European region accounts for nearly a quarter of the global burden. Furthermore, Eastern Europe and Central Asia is the only region where the number of HIV infections is still rising and only one in four people living with HIV has access to live-saving antiretroviral drugs.
As with many other donors who are shifting their aid spending from middle- to low-income countries, the Global Fund is set to launch a new model of funding next year with revised eligibility criteria. This new criteria is expected to cut funding to the region by half.
Aaron Oxley, Executive Director of RESULTS UK, explained: "A country's income status does not reflect the number of people who are able to access health services, particularly among marginalised or vulnerable populations. Donors expecting to gain ground against TB and HIV cannot ignore those who live in the greater European region."
The Global Fund's essential work, which has transformed thousands of lives over the past decade, now risks being undermined. A modelling of funding allocations under the Global Fund's new funding model indicated that just 3% of total resources would be allocated to the Eastern and Central Asian region. In the absence of new donors or dramatically increased domestic resources, this means countries will not have the funds required to tackle their TB and HIV epidemics. These cuts have been met with shock and concern from health NGOs in the region.
Jonathan Stillo, a medical anthropologist who has researched tuberculosis in Romania since 2006, said, "Romania is already struggling to manage its drug-resistant TB cases. Currently, only 16 percent of patients with drug-resistant TB are successfully treated – one of the lowest rates in the world. A cut in funding from the Global Fund would certainly lead to an increase in transmission rates, not just in Romania but for the whole European region."
Underfunding HIV and TB programmes in the European region will inevitably contribute to a further rise in rates of disease and drug-resistance. In addition, it will also cause an enormous burden on the European region's economy for years to come. Current conservative estimates put the overall cost of TB in the EU at an astonishing €5.9 billion per year. The only way to reduce these costs now and in the future is to ensure TB and HIV programmes in the region receive adequate funding and through ensuring that funding from all donors, including the European Commission and the Global Fund, reaches people in need.
"The Global Fund must re-evaluate its country eligibility criteria to make allowances for affected Eastern European and Central Asian countries and must increase the proportion of resources available to the region. It needs to recognise the future economic burden drug-resistant TB will pose if there is a failure to tackle it aggressively today. Now it the time for sustained political and financial support to turn the tide against this devastating disease," said Patrick Bertrand, Executive Director, Global Health Advocates France.
A copy of the full report can be accessed here.