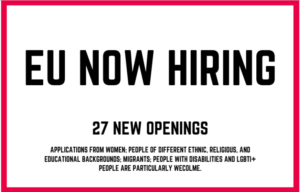 As EU countries put forward their nominations for European Commissioners for the 2019-2024 term, GHA has joined forces with civil society organisation from different fields to outline the ideal profile of commissioner candidates to ensure a just transition towards a sustainable economy and society for all.
Among others, future EU Commissioners are expected to serve people in the  EU and beyond by ensuring a high level of protection of human health and well-being in all EU policies, developing a needs-driven and responsible research and innovation policy and ensuring meaningful public participation in EU policy-making processes.
The full description of the ideal profile of EU Commissioner candidates can be found here.